Agritourism in the Tuscan countryside in Casentino, Bibbiena, Arezzo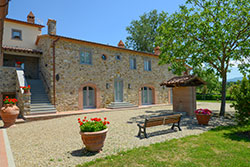 In the heart of Tuscany, in the middle of a valley full of castles and medieval villages, between Florence and Arezzo, lies the Agritourism Angialdola. Jewel of charm, quiet, safe, nestled in the Casentino Valley, Agritourism Angialdola enjoys a scenic location that offers a 360-degree view with an unforgettable spectacle: the green and pleasant hills surrounding the castle of Poppi which rises majestically in the background of towns and smaller castles around him.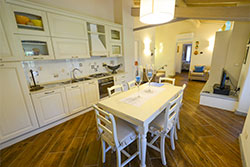 The house is an ideal place for family groups or groups of friends who enjoy the relaxation of the campaign but at the same time do not want to isolate themselves completely, in fact it is just a few minutes away from the inhabited places, where you can supply all of your needs. The structure consists of two units, the main house and the annexe. The main house consists of two buildings of different heights and still maintains contact with its origins for the stone facades of its two levels and the sides plastered with biocalce that break the continuity of the stone creating harmony together. In respect of the structure of the old houses, the various lodges, both those placed on the ground floor and those that allow access to the first floor, can be used as a relaxation area.
Similarly, the annex has been restored following the same principles, everything is surrounded by a large garden that welcomes flowers, plants and shrubs and a modern infinity pool, an ideal place to relax during the summer.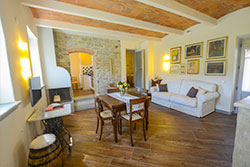 The property is housed in a very large enclosure and the main entrance has an automated gate.
The Agritourism Angialdola has 6 apartments, all with private entrance, but the structure is perfectly suited also to groups who want to use the annex as common space. All the apartments in the main building have access to living areas, kitchens or kitchenettes.
The apartments are furnished in accordance and in harmony with the light colors and the stone walls, the living areas are furnished with large sofas that can be converted to beds. Particular care has been taken in the choice of fabrics, the beliefs are hand-decorated and the furniture is in solid wood. The environment is warm and lived thanks to the choice of objects used for the preparation of the various environments. The kitchens and wooden kitchenettes, in shades of vanilla-colored quartz countertops, are equipped with all the amenities: refrigerator, small freezer, dishwasher, oven and hob. The bedrooms have iron beds, even those with canopy, and they are particularly inviting and spread over two floors: 5 on the ground floor, 4 on the first floor of the main building and 1 in the annexe. The bathrooms are covered with fine ceramics decorated with cute drawings by famous European artists and have unique features with harmonious chrome.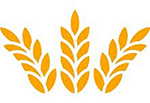 3 EARS
-MAXIMUM SCORE-
assigned by Tuscany Region
"Ideal for groups"
"Relax in Tuscany"